REACH HEARTBEAT
"We are blessed to be a blessing" – this is one of our deepest convictions as a family and as a church. We are grateful for God's faithful care and want to pass on His generosity. Our desire is to make ourselves one with God's heart and to be part of the response to society's needs through REACH. That is why every year, through local and global projects, we make it possible for people to experience Jesus by addressing need and injustice, by founding authentic and relevant churches and by expanding our local churches.
Together as a church family we can bring about so much good to our environment, to our country and to this world. No matter what your resources are: Each of us can contribute and make a difference. Below we present the individual projects that God has put on our hearts for this year. We warmly invite you to be part of REACH 2020, because collectively we can achieve great things!
Thank you so much for your prayers, your support and your financial commitment.

Leo & Susanna Bigger, Senior Pastors, ICF Zurich
Offering Weekend
As a whole church we will have a special offering for the projects mentioned above on the weekend of 3 – 5 April 2020. You can bring along your financial contribution and put it into the offering basket.
Bank Transfer
Or you can make a bank transfer into the following account by end of 2020:
Raiffeisenbank Zürich
8001 Zürich
IBAN: CH42 8148 7000 0089 6224 5
SWIFT-BIC: RAIFCH22
Purpose of payment: "REACH 2020"
Online Giving
Here you can donate with your credit card or Twint. The donation will be securely processed on the web page of our payment partner Payrexx.
Give Online
Target 2020: 895,000.-
Current status October 2020: 838'000.-
REACH BEYOND
Can you imagine investing CHF 5,000 or more into the projects mentioned above and giving a firm financial assurance for the current year? If so, we would like to meet you personally and introduce you to the projects in more detail.

Helping people get to know Jesus
"This is good, and pleases God our Savior, who wants all people to be saved and to come to a knowledge of the truth. For there is one God and one mediator between God and mankind, the man Christ Jesus."
1 Timothy 2:4-5 | The Bible – NIV
STARTER BIBEL
We love seeing people get to know Jesus at the ICF Celebrations and events and accept him as their Lord and Savior. As a gift at the beginning of this new journey in life, we give an ICF Starter Bible to these people. REACH enables us to give away thousands of these Bibles every year.
ICF CHURCH ON TV
Since 2010, ICF Zurich has had the great opportunity to broadcast our Celebrations and other ICF produced programs, such as "The Story of Christmas" on various television channels. Through this, people can experience church and God within their own four walls. Many viewers have no possibility to attend a modern church in their surroundings. With our over 15-hour a week of broadcasting, we reach the entire German-speaking area of Europe via the ICF CHURCH ON TV and the English-speaking people throughout the world via God TV.
ICF Church is present in the following channels: ANIXE (D/A/CH), StarTV (CH), SuperRTL (D), Rhein-Main TV (D), God TV (EN), Bibel TV and Bibel TV Impuls (D/A/CH). Online you can find ICF CHURCH ON TV in the ERF media library and in our ICF Church YouTube Channel.
Meeting needs and injustice
"Learn to do right; seek justice. Defend the oppressed. Take up the cause of the fatherless; plead the case of the widow."
Isaiah 1:17 | The Bible – NIV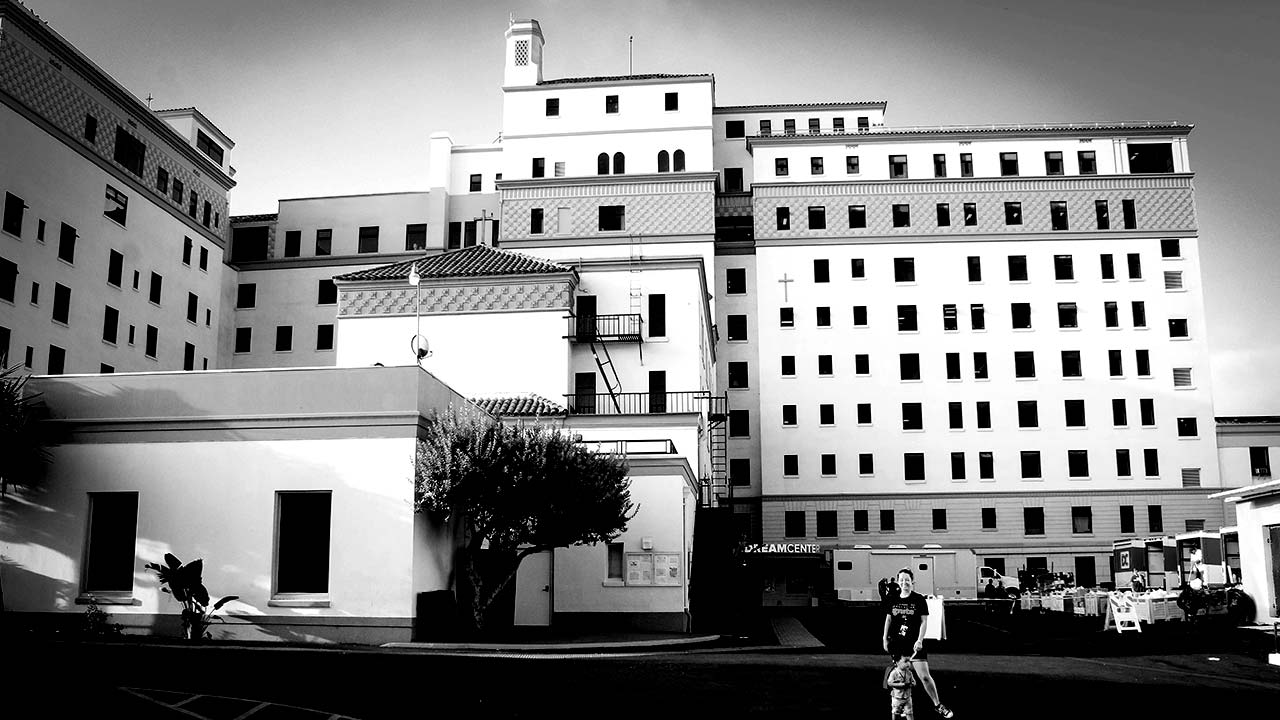 DREAM CENTER
The Dream Center is a volunteer-based organization in Los Angeles that supports more than 40,000 families and individuals with various services in over 70,000 encounters each month.
These include mobile food supply, medical programs, rehabilitation for adults, accommodation for victims of human trafficking, transition accommodation for homeless families, intervention programs, work skills training, life skills, counselling, basic education, Bible study and more.
AVC
As ICF we want to assist and help persecuted Christians and people in need. With AVC (Action on behalf of persecuted Christians) we have chosen a strong and strategic partner to make a difference in crisis regions in Africa, Asia, Europe, Latin America and the Middle East. AVC also supports and promotes local partners to provide competent, trustworthy and innovative humanitarian aid on four continents. Through a culture-independent program, people are being caringly supported and given new hope.
Planting churches all over the world
"Therefore go and make disciples of all nations, baptizing them in the name of the Father and of the Son and of the Holy Spirit."
Matthew 28:19 | The Bible – NIV
ICF CAMBODIA
This year we celebrate the anniversary of "5 YEARS ICF CAMBODIA". What began in 2014 with the inspiring vision of Sophal & ND Strupler quickly developed into a passionate, ever-growing community with a daily commitment to helping children and their families. Today, more than 80 local employees and 30 long-term volunteers work full-time in the various social projects. The ICF Church offers three weekly celebrations for all age groups. Over 1000 people meet Jesus every weekend and develop their godly potential. In addition to the "ICF Campus Community Center", which offers daily sports and education opportunities for over 100 children, the 25 social workers of the "ICF Child Sponsorship" look after over 500 children and their families. They enable them to receive the necessary school education, advise them on health issues and provide them with healthy food if needed.
The ICF Wake Park will open as a local business in early 2020. This project will generate funds for further social projects and at the same time create new training and employment opportunities for young Cambodians. This will give local people a solid chance to reach their full potential and mature in their relationship with Jesus. This is the only way to break the poverty cycle in the long run.
ICF TEL AVIV
"Who blesses Israel will be blessed." It is a privilege to build church in Israel and support our lead pastors Sergey and Natasha Mazhuga in their great adventure. 
Every Friday people have the opportunity to experience Jesus in the Celebration, start a new life with Him and find a home in ICF Tel Aviv. The children are also able to meet God in an age-appropriate kids' program. Meanwhile it is possible to listen to the messages in three languages: Russian, English and Hebrew.
Each year, the Ladies Lounge is a great highlight for the Church, as it strengthens and releases many women in their identity and vocation. This always brings a breath of fresh air to the whole church. By streaming the celebrations, the Online Ministry, which was launched last year, also reaches over 500 people throughout Israel every week.
We hope that more churches will emerge in the country and believe that we are only at the beginning of an exciting journey with God. He still has so much to do in Israel and the ICF Tel Aviv is a part of it.
Strengthening our home
"We are his house … And the cornerstone is Christ Jesus himself."
Ephesians 2:20 | The Bible – NLT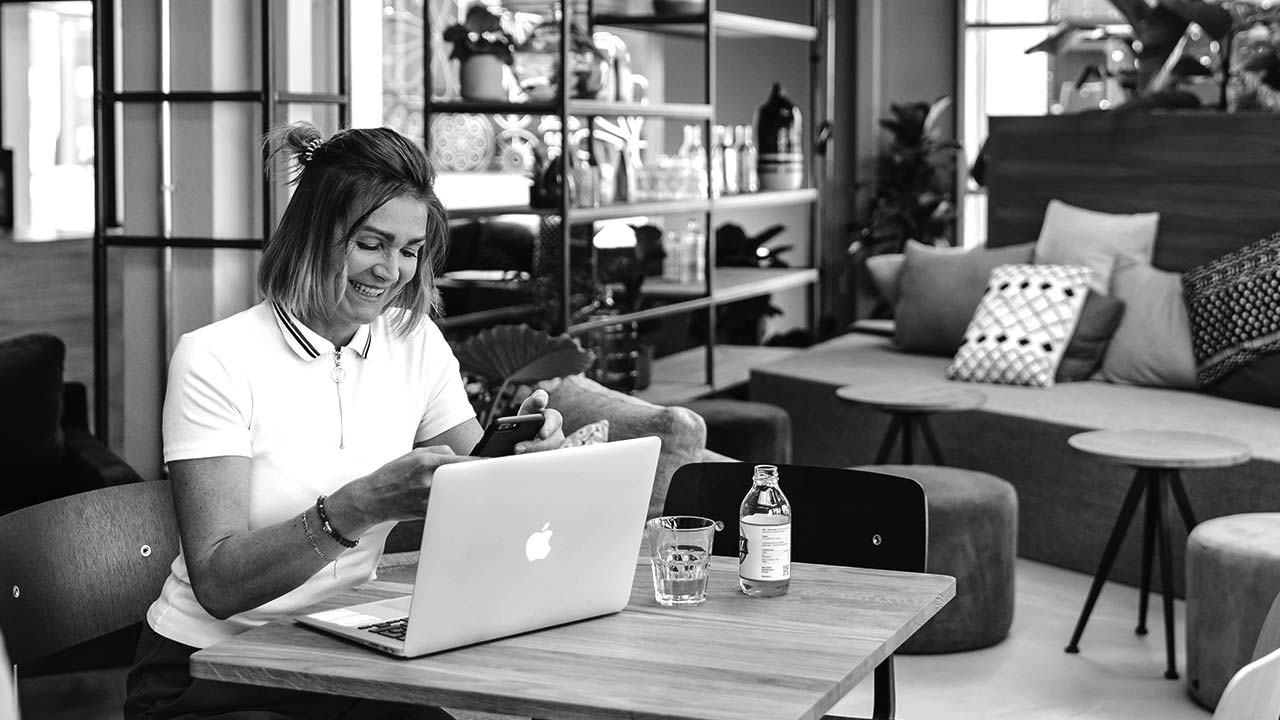 PROJECT "STETTBACHERHOF"
Last year we collected for the first phase of the project "Stettbacherhof". The trendy Café Stettbacher, our workshop for work integration as well as storage space were created on the ground floor of the building adjacent to Samsung Hall.
This year we are tackling the second and final phase of the project: we will move our ICF offices from the 2nd floor down to the ground floor. The aim is to inaugurate the new ICF offices in summer 2020. We look forward to having all our activities bundled together on the ground floor of Stettbacherhof and are convinced that we will be able to make use of many synergies in the future.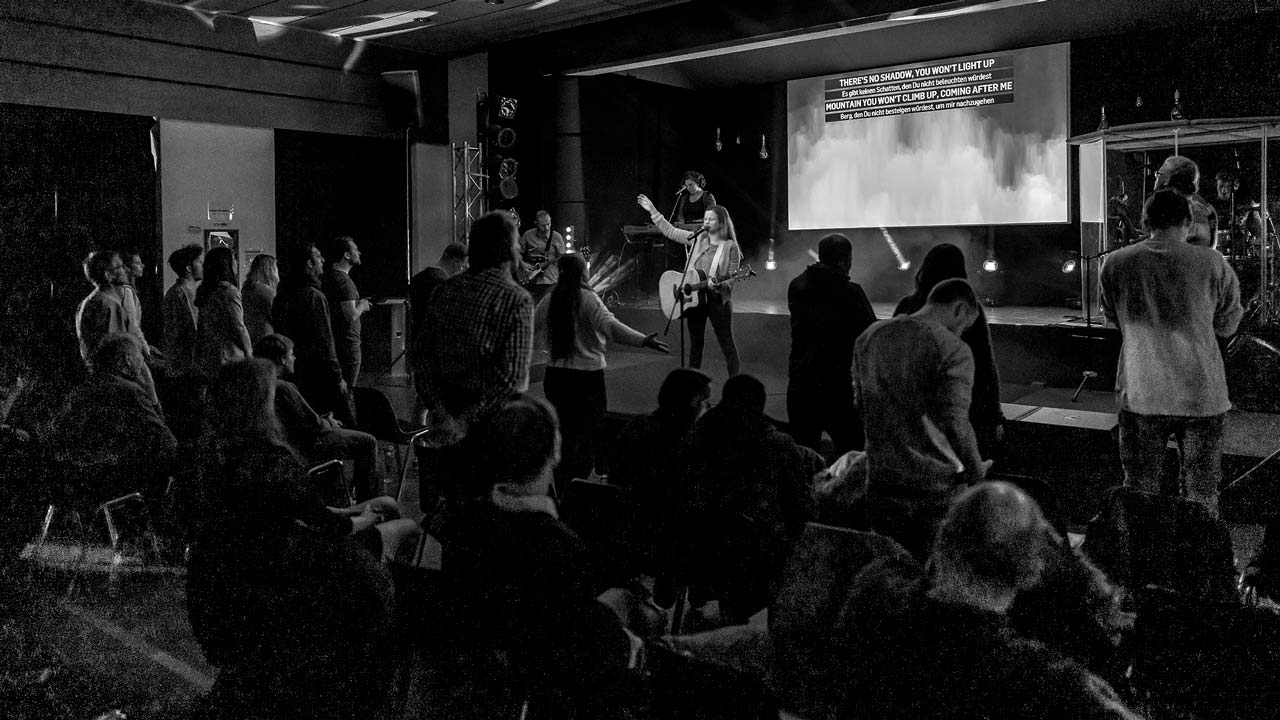 LOCATIONS
Under the motto "One Church – Many Locations" we as ICF Zurich would like to offer a home to people in the greater Zurich area. In buildings at various locations people are meeting Jesus in a relevant and inspiring way. This year we would like to make ICF Brugg even more inviting with a new bistro and lounge. And in ICF Winterthur the path is now clear to redesign the Celebration Hall and foyer after being able to extend the contract until 2025.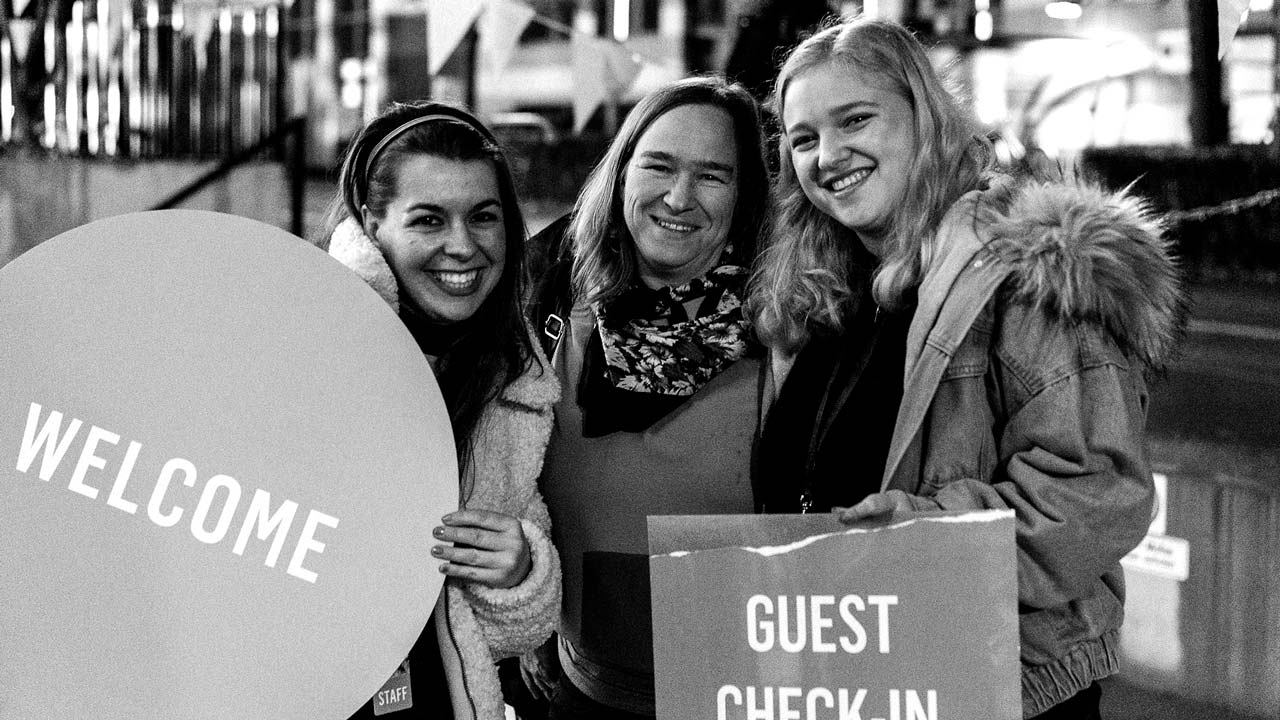 INTERNSHIP
Promoting young talent is very important to us and this takes place in our Team Groups, for example. Another possibility is the ICF Internship. In recent years various young men and women have already been able to join it. We would now like to expand this possibility for even more people from near and far who want to become more like Jesus. For one year they become part of the ICF Zurich staff during the week, work in a specific area and can benefit from everything our college offers. By doing this they have a significant influence on church life. The year is often groundbreaking and a great learning experience for the Interns and for us as a church it is a multi-layered enrichment and a great support.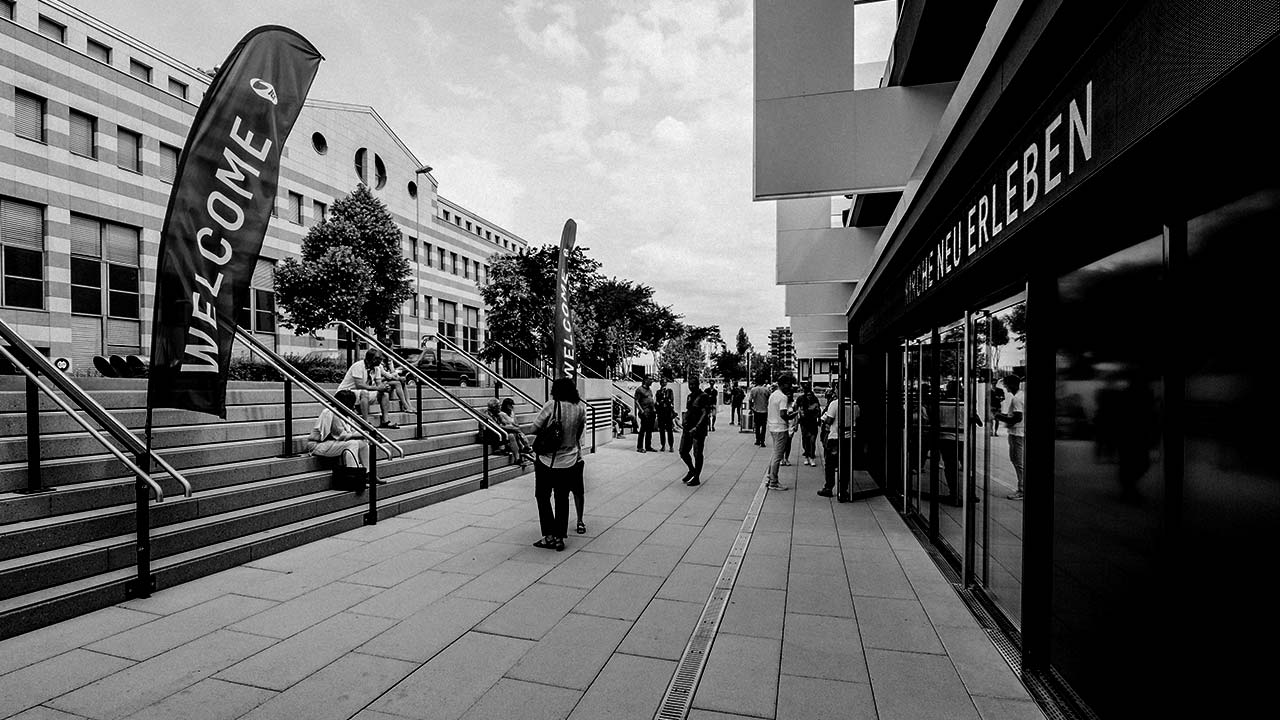 BUILDING FUND
It is our deepest conviction that the local church plays an important role in encountering the needs of society. So that we can effectively do this as ICF we need to act from a position of strength. 
For this reason, 10% of the total revenue of the REACH collection will flow into a fund from which future projects to further develop our locations will be financed.